ISKCON Chandrodaya Temple

The holiest of all places in entire India, Mayapur Chandrodaya Temple is the major reason why devotees all over the world come to this sacred land. Inside you can see the magnificent statues of Pancatattva, Lord Nrisingha Dev, Srila Prabhupada and Radha-Madhav with the Gopis. This is a place flowing with devotion like no other place on earth.
 Srila Prabhupada's Pushpa Samadhi

Established after Srila Prabhupada left for Vaikuntha Lok in 1977, Pushpa Samadhi is one of the major attractions in Mayapur at present. From the top, you can see the entire Mayapur. It consists of beautiful gardens and inside there is a brass statue of Srila Prabhupada that is worshipped there.
Recently there has been another Pushpa Samadhi erected in Miami by Srila Prabhupada's loving devotees.
Goshala

"When He descends to earth, Krishna brings a replica of Vrindavan with Him, and He spends His childhood tending cows and calves while playing in the pasturing grounds with His friends. His example shows the importance of cows to human society, the practical benefits of caring for them, and the advantages of an agrarian economy based on cooperation between man and cows."
Goshala at Mayapur is home to more than 200 cows, producing more than 200 litres of milk everyday. These milk is then sold to the residents of Mayapur and is used to make dairy products in kitchens. Whenever you are in Mayapur, visit the holy goshala, touch lovingly the sacred cows and you shall be relieved of impurities in your soul.
Chaitanya Math

The major attraction here is the birthplace of Chaitanya Mahaprabhu. It was established by Bhakti Siddhanta Saraswati Goswami Thakur in 1918. You can see a beautiful statue of baby Nimai with his parents under a Neem tree at the spot where he was born.
Bathing Spot at The Ganges

You cannot visit Mayapur and not take a dip in The Holy Ganges. The most sacred river for the Hindus, your sins get washed away when you take a bath in this river.

Temple of the Vedic Planetarium

Last but not the least take a tour inside the upcoming Temple of the Vedic Planetarium that is still under construction. Fulfilling the dream of Srila Prabhupada, this will be the biggest Vedic Temple in the world. The expected completion date is by 2022.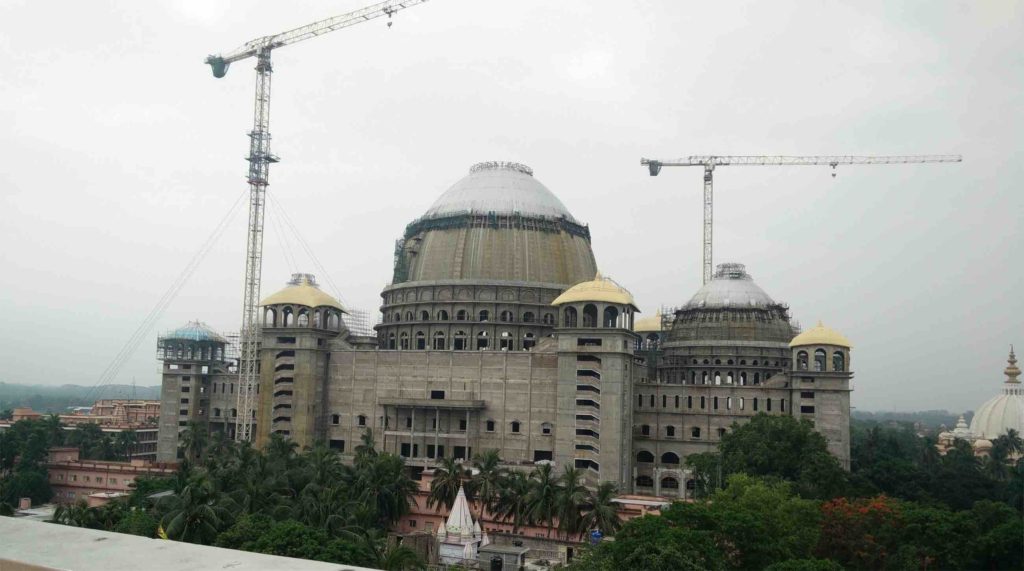 This blog post has been originally published by me on http://subhadrabhavan.com/6-places-to-visit-while-in-mayapur/