By Madhava Smullen 
The third album proper from Srikala – once known as Srikalogy – is a major evolution musically, lyrically and personally for the artist. Released on July 16th, "Beautiful Dark Moon" is an entrancing blend of R&B, hip-hop and world music, slower, softer and with more singing than previous rap-heavy efforts Kirtan Sessions and New Paradigm. It's also not afraid to explore vulnerable personal themes and spiritual struggle.
The title is a literal translation of the artist's full name, Sri Kala Chandra Das, a name for Krishna given to him by his spiritual master Chandramauli Swami. 
"This album is a testament to who I am now – it's a transition from an old version to a new version of myself," he says.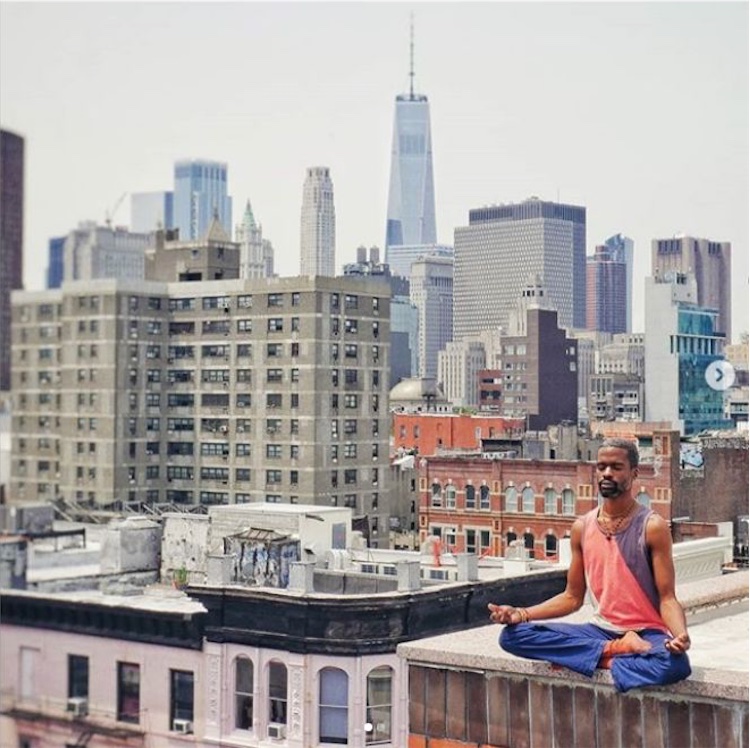 Growing up in Brooklyn to West Indian parents from Barbados, Srikala soaked up both the hip-hop and reggae prevalent in the New York borough, and his mother's love of blues and jazz. A brief stint on the road to becoming a professional skateboarder further diversified his musical makeup by adding rock and pop to it. 
At the age of just 18, Srikala moved into the Denver Krishna temple. He then returned to New York, where he lived at the Bhakti Center as a monk for six years. This was the experience that fully awakened his calling. 
"I've been writing poetry since kindergarten, and would mess around with my cousin as a kid making rap songs in the basement of our house," he recalls. "But I never thought of seriously becoming a music artist until living in the ashram showed me that music had a purpose. Sound vibration was extremely powerful, I realized, and I could actually change my surroundings with it and help people with it."
Srikala exploded onto the scene with Kirtan Sessions, an attention-grabbing blend of kirtan and hip-hop. However, he now sees his earlier albums as very esoteric and feels that they weren't fully expressing who he was.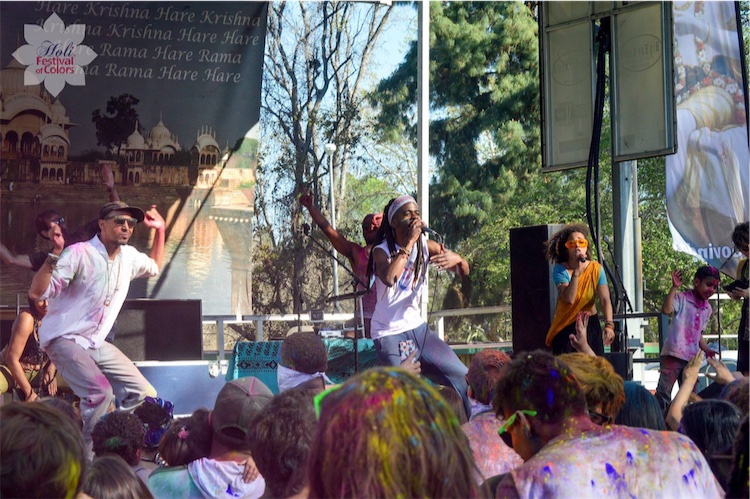 "At the time, I was just coming out of the ashram, and wanted to give people the spiritual science," he says. "And that's fine. But now with Beautiful Dark Moon I'm expressing the more vulnerable sides of myself."
He adds: "Doing so can be scary for an artist, but that's where relevancy comes. People start understanding you when you're willing to share something a bit painful, or dark. Then they go, 'Oh, I feel like that too!'"
This mood begins with the album's title, Beautiful Dark Moon. As well as representing Srikala's name, it also refers to the lessons we can learn from the Prayers of Queen Kunti, in which she prays for calamities because they bring her closer to Krishna. 
"Often we run from darkness," says Srikala. "But the title of the album is an invitation to see the beauty in it. How, if we can see the calamities in life as blessings, that's the access point home."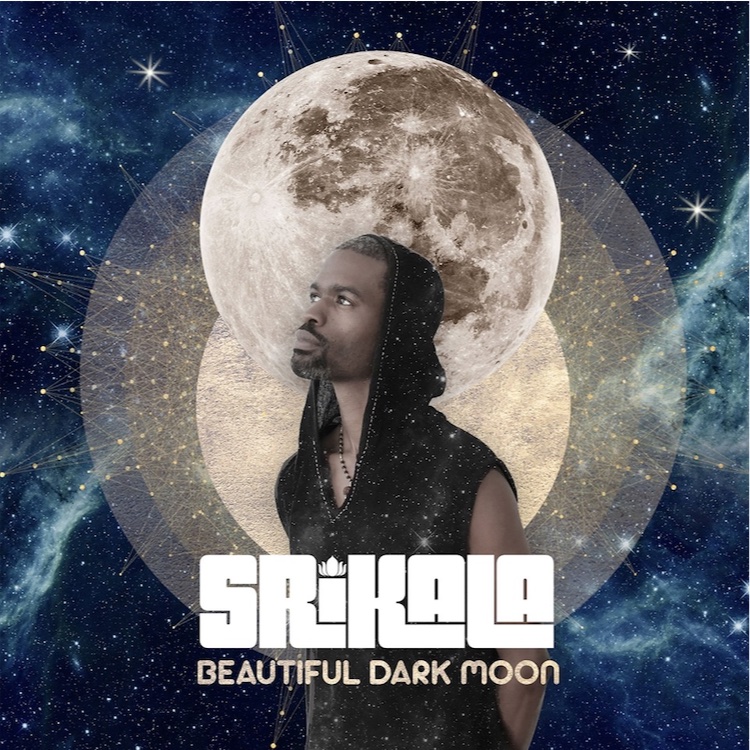 Of the album's seven tracks, the first, "Moon on the Rise," is about love, yearning and separation. Inspired by an album recorded by Srikala's father-in-law in the sixties when he lost his wife to an auto accident, the meaning is transformed to refer to our relationship with Krishna.  
"Already Here" tackles how we often want to be somewhere else; how we think that being famous, or having a certain amount of money will make us happy, and forget about the blessings we have here and now. "It's about connecting to gratitude, joy and love for what we already have," Srikala says. 
With its driving rhythms, "In It But Not Of It" meditates on how as spirit souls we're in this world, but not of the world.  
Previously released as a single, "Added On," a reggae-flavored number, is centered around the analogy in the Srimad-Bhagavatam that rather than watering the leaves of the tree, we should water the root – God – and everything we need will come automatically. "Seek ye the kingdom of, and all things are added on" sings the refrain.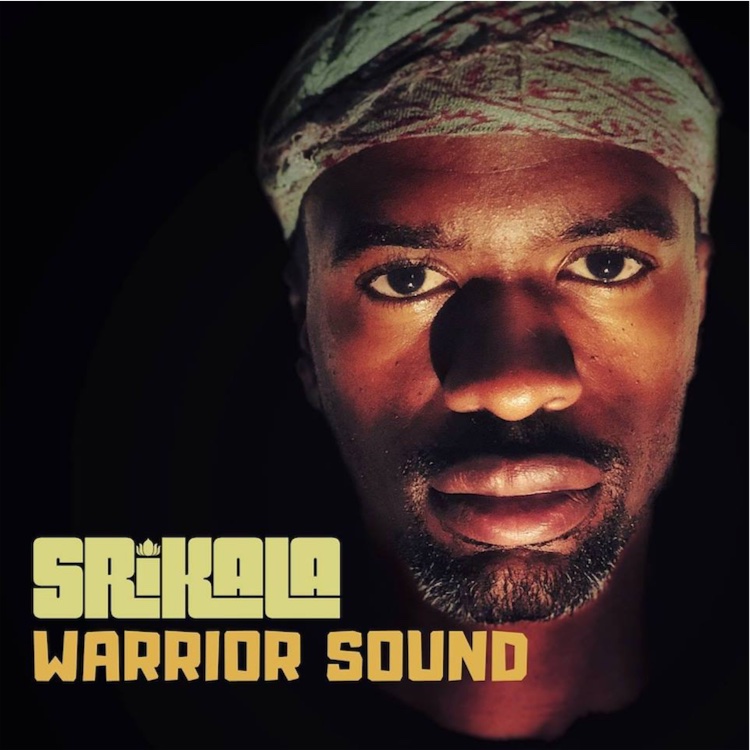 "Carry You Home," the newest single, is a meditative yet joyous piece in which Srikala evokes the love that he experiences from his spiritual practice. With a beautiful video filmed at the Flutter art museum in Los Angeles and Point Dume in Malibu, it's a great entry point to the album. 
Meanwhile "Warrior Sound" is a potent mix of the transcendent and the familiar, with a dirty bass riff and dub/reggae beats backing a deeply moving, fierce call to the Divine, with the mantra-like refrain, "Radhe Krishna!"
Finally, there's "Surrender." "It's the last track because everything in the album leads to surrender," Srikala says. "When you put down all of your control, and give yourself over to Krishna, that's when great things come. The song also goes back to the 'Beautiful Dark Moon' idea that when you welcome the dark moments and face your fears, then you can surrender fully."
Immaculately produced, with all the music and beats created by Srikala himself, "Beautiful Dark Moon" also includes several featured instrumentalists from the conscious music community and devotees on mridanga and backing vocals. The complete package is a real sonic treat – and from the reaction so far, it's also an extremely transformational experience.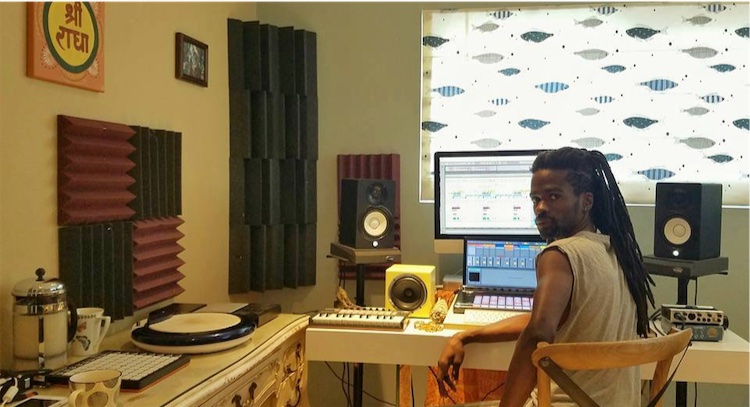 Listeners say they have had the album on repeat constantly, and that songs like "Already Here" and "Surrender" hit them at their very core and connect them to their true selves. At live shows, the tracks have even moved people to tears. 
Srikala is of course glad to hear this. "I want to create music that will awaken something – that will bring the listener closer to self-realization," he says.
Fortunately, he is an artist in a time where many are looking for such music. Srikala often performs at conscious music festivals like Unify Fest, Symbiosis, and Lightning in a Bottle, as well as yoga studios and ISKCON color festivals. 
"People want to party, but they want it to be a lot more connected and aligned with the soul," he says. "And as time goes on, I think we're going to have more and more of these kind of venues, because that's our natural state of being."
It's been four years between Srikala's last album and Beautiful Dark Moon. But, he says, he's avoiding any such gaps in the future and aiming to be more consistent. That's downplaying things – he has already finished nearly thirty new songs including a track with Vish and Vrinda of the Mayapuris, and plans to release ten to fifteen brand new songs throughout the year. A new album will follow in 2020.
It seems Srikala's increased introspection has ignited this creative streak, and made him more ambitious than ever to reach a vast audience. 
"I want to be part of this whole movement to bring self-realization to every town and village," he says. "To bring the love that Lord Chaitanya spoke about everywhere. And to do this not only through music, but also as a teacher."
Buy "Beautiful Dark Moon," listen to tracks and find more info here:https://www.srikala.com/bdm
Source: https://iskconnews.org/srikala-album-beautiful-dark-moon-not-afraid-to-show-vulnerable-side,7064/