Seventy-two women, ranging in age all the way from 12 to 76, attended the Vaishnavi Retreat in Lake County, California from October 5thto 7th. Amongst them were 23 Srila Prabhupada disciples, and many second generation devotees and new bhaktins. They hailed from London, South Africa, New York, Washington D.C., Phoenix, Portland, Gainesville, and all over Southern California.
A continuation of the long-running Vaishnavi Retreat run by Malati Devi Dasi at New Vrindaban, this year's was the first to take place on the West Coast of the U.S.
At the Retreat devotee women found a safe space to ask questions about the roles and rights of women in ISKCON, and about challenging passages in Prabhupada's books regarding women. They also found friendship, support, strength and empowerment to stand up, speak, and offer all their talents in service to the Lord.
Held at the ten-acre Mandala Retreat Center in the serene countryside of Cobb Mountain, the event began with a delicious organic dinner cooked with vegetables from the Retreat Center garden. Kirtan followed in the community hall, which was decorated with blue and white Christmas lights in the shape of waves to signify diving into the ocean of the Holy Name.
The next morning, the full morning program included a Bhagavatam class by Nagapatni Dasi from Los Angeles on "Valuing and Protecting Vaishnavis."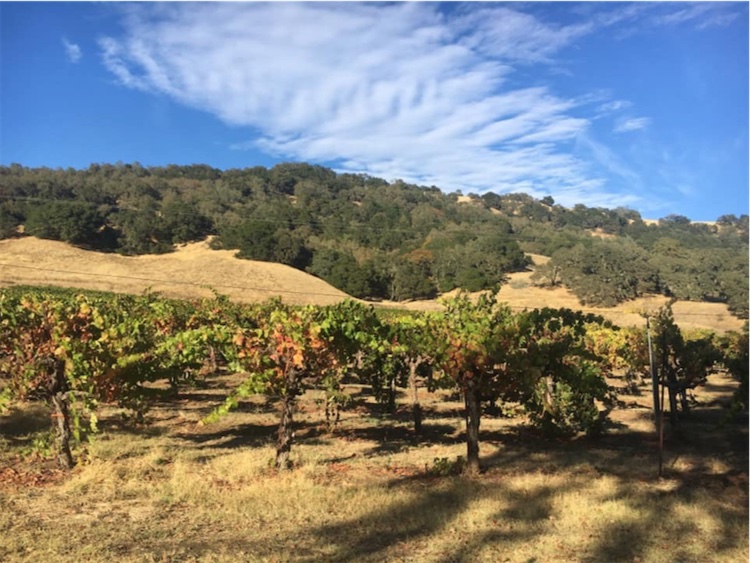 This was followed by "Open Space," a workshop with ISKCON of D.C. temple president Ananda Vrindavaneswari Dasi in which everyone asked questions close to their hearts. Groups were then formed to tackle each question, on topics such as caring for children, pursuing a career, balancing material and spiritual life, and "What if your husband is not a devotee?" 
"Everyone could offer or receive input, and the devotees really appreciated these smaller group discussions," says retreat organizer Govinda Priya Dasi.
Next in The Yoga of Caring, Rambhoru Dasi drew from her experience as a chaplain to talk about the importance of creating support systems for ashram residents, young Vaishnavis looking to get married, middle-aged Vaishnavis with children and more. She said it was crucial for devotee women to stand up for each other and be available to each other. 
In "The Inner Journey of Public Speaking," Kosarupa Dasi shared her personal experience of breaking through a traumatic childhood to be able to stand up and speak for herself. She encouraged women not to be shy to come forward and preach, give Bhagavatam classes, or do whatever they liked and excelled at it in ISKCON.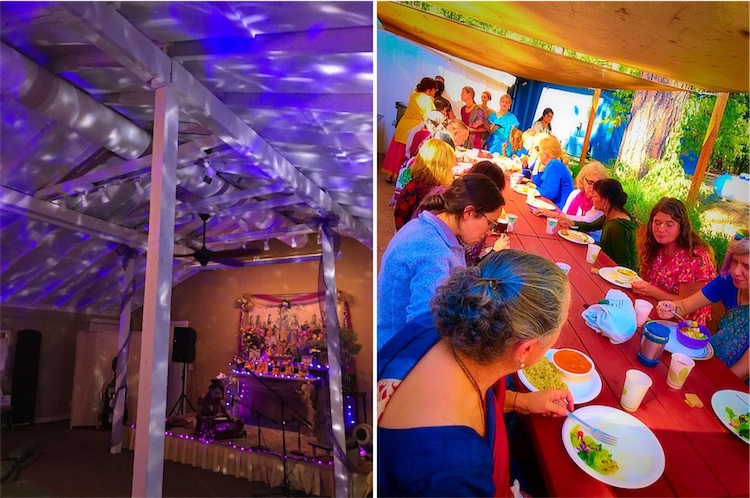 "Sometimes as women we're told to just stay at the back and not use our talents," Govinda-Priya says. "So she was empowering women to do what they like to do in the service of Krishna."
Meanwhile in "Weakened Standards Weaken ISKCON," Malati Devi Dasi discussed the various ways in which she believes devotees' standards have weakened since Srila Prabhupada's time, and emphasized the importance of devotee training and support systems to improve those standards.
Saturday ended with dinner and kirtan in the community hall. Afterwards, Vaishnavis immersed themselves in more kirtan outside around a bonfire, roasted vegan marshmallows, and shared stories about how they came to Krishna consciousness. 
In her talk "What's a Woman to Do?" which kicked off Sunday morning, author Visakha Dasi selected several challenging quotes from Prabhupada's books, and systematically helped devotees to better understand them. 
Regarding the oft-quoted "women are less intelligent," for instance, she explained that two different sanskrit words are both translated into the English "intelligence" – buddhi, which refers to more analytical intelligence, and "medha," which refers to intelligence derived from feminine qualities such as care, love, compassion and patience. When the scriptures say that women are "less intelligent," they are reffering to buddhi.Other parts of the scriptures, meanwhile, say that women are more able to take to Krishna consciousness because of their "medha" intelligence.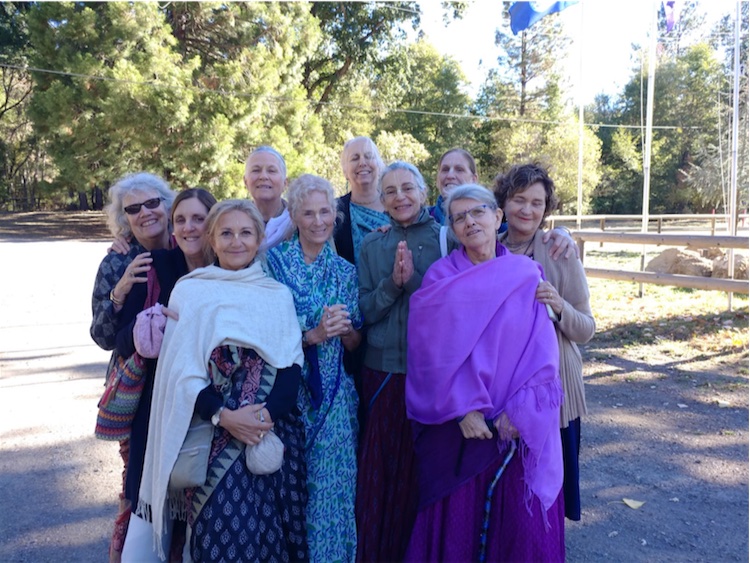 Visakha's talk was so enlightening and encouraging, particularly to younger devotees, that many asked her to turn it into a film or book. 
Next in "Who Is A Vaishnavi?" Radha Dasi of the Vaishnavi Ministry spoke about the roles of a Vaishnavi, encouraging women that they didn't have to be constricted to simply the role of mother and nothing else. 
She also shared revealing personal stories of how women have been historically quelled in ISKCON. She recalled, for instance, how when she was stopped from giving Bhagavatam class in the temple, she was such a public speaker at heart that she would go into the middle of the field to speak about Krishna. 
Yoga teacher Gopi Mata followed, talking about how to "Ignite Your Unique Desire to Manifest" by writing down affirmations. Participants then viewed The Stolen River, an activist film about the plight of the Yamuna by film-maker Krishna-lila Dasi. 
Finally in "Your Voice, Your Offering: Prabhupada's Service," Rukmini Dasi again emphasized the need for women in ISKCON to stand up, find their voice, come forward and offer their talents in Krishna's service. 
She also highlighted the importance of gratitude by having everyone approach every single Vaishnavi in the room and share a specific reason why they were grateful for them.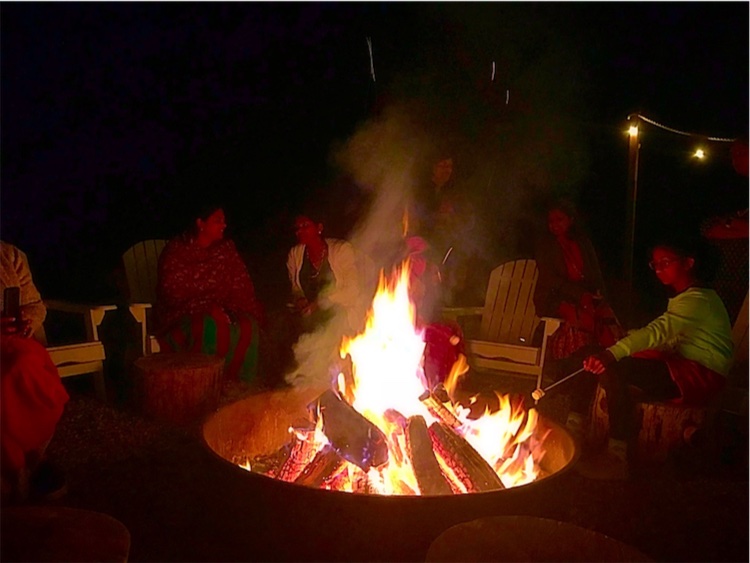 "As it was the end of the retreat, we had all served together and gotten to know each other," Govinda-Priya says. "So we all had something special to say about each other. It was very sweet, and left most of us in tears."
The retreat concluded with Malati Dasi having everyone hug each other in a big closing circle and saying in one voice, "We love you."
"The whole idea of this retreat was to let Vaishnavis – especially the young ones and newcomers -- know that there is someone watching out for them, that they're not left alone in this whole wide world of ISKCON without any support system," says Govinda-Priya. "There is someone who cares."
Practically speaking this meant everyone sharing email addresses at the end of the retreat to create a network. Organizers and presenters also made themselves available to reach out to, and promised to connect participants with local devotee support groups for women.
Since the retreat, organizers have been inundated with expressions of gratitude. 
"The association at the retreat deepened my value of loving relationships, and the importance of always keeping Srila Prabhupada's teachings in the center," wroteJaga Mohini Dasi from the UK.
"The Vaishnavis are a wellspring of mercy and blessings!" Ruchira Datta wrote. "My heart is overflowing with their love and inspiration."
And Prabhupada disciple Kosarupa Dasi wrote, "With so many intelligent and talented Vaishnavis who are spiritually strong and committed to pushing on this movement,  the future of Krishna consciousness in North America looks very bright."
Source: https://iskconnews.org/devotee-women-empower-and-support-each-other-at-vaishnavi-retreat,6715/